Become a Border Magic Franchise Owner
Becoming a Border Magic franchise owner can be rewarding for those looking to own their own business. Border Magic owners design and install beautiful concrete landscape edging, curbing and walkways. As a Border Magic Franchisee, you will bring value to your customers' property long after installation is complete. You will have the backing of a great franchise support system, extensive training to get started in your business and annual meetings with other franchisees. Keep reading, as we have a great business story to tell!
What It Takes
What is it like to be a Border Magic franchisee? Border Magic franchisees are the go-to professionals for decorative concrete landscape curbing, edging and walkways. Some franchise opportunities can be confusing to understand, where the investment and fees are not readily transparent. Border Magic makes the process of owning a franchise business clear, concise and easy to comprehend.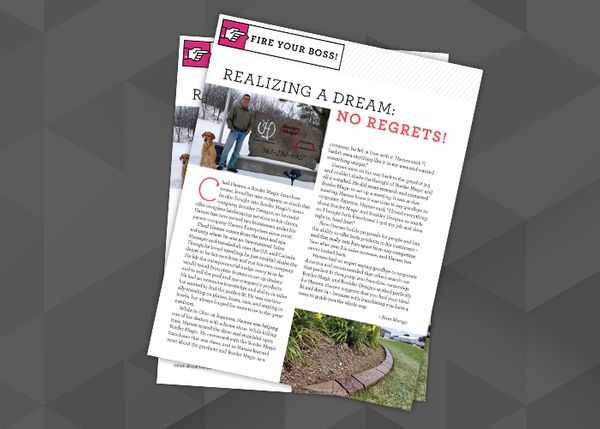 Realizing a Dream: No Regrets!
Chad Hames, a Border Magic franchise owner, loved his new company so much that he also bought into Border Magic's sister company, Boulder Designs, so he could offer complete landscaping services to his clients. Hames has now owned two businesses under his parent company Hames Enterprises since 2008.

BORDER MAGIC + BOULDER DESIGNS
The Border Magic franchise business gives you the opportunity to design and sell decorative concrete borders to customers from many sectors. Your customer base includes residential, commercial businesses, farms and ranches, high schools, non-profits, golf courses, and memorials just to name a few. Contact the Border Magic team to learn more about activating your franchisee!
Sign up for our newsletter to stay up to date!